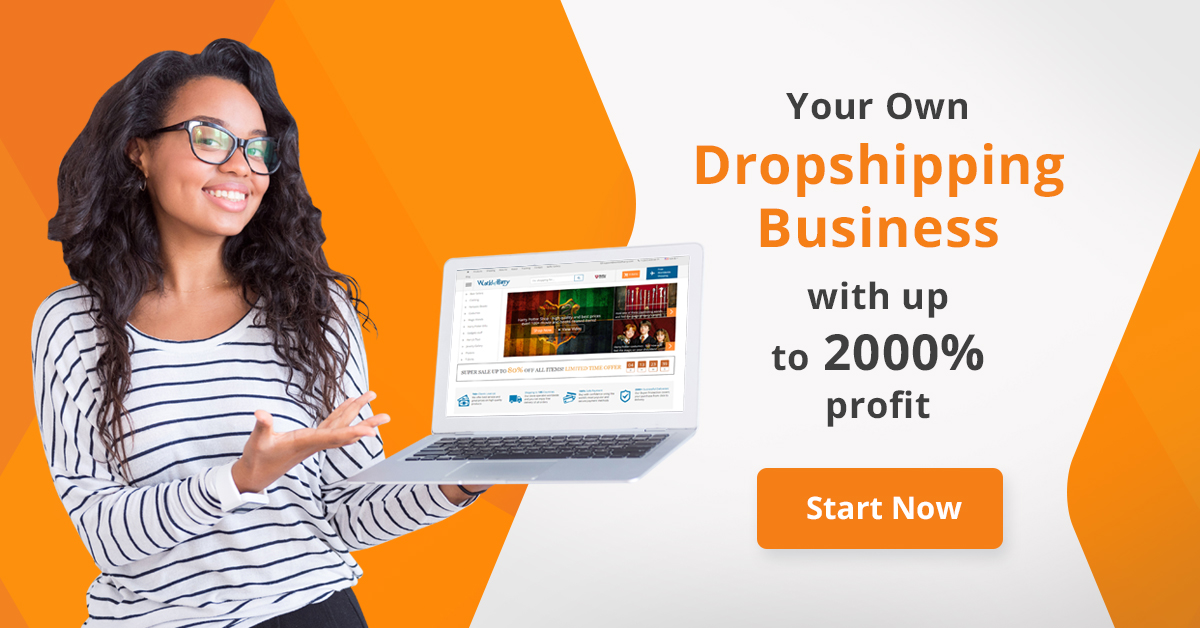 If you have a WordPress blog with loads of informative articles, why not make some money from them? This innovative plugin will help you get a healthy income from your writings. The design and purpose of this program is simple. What's more is that it has a free version and a much better, fantastic paid version, so you can just use the free version to make some cash, then buy the paid one to really start raking in profits.
!!Compatible and Tested with WordPress 4.7!!!
If you like our plugin please rate it. Thanks!
How does it work?

Simple, this plugin or program will be added to your WordPress blog. Once that is done you need to customize several features.
You have to:
• NEW!!!!Option to use shortcodes and can be placed anywhere in a post
• NEW!!!Option to choose Sponsor Section position, Top, Bottom or Shortcode only (meaning it will only be displayed if there is a shortcode present)
• NEW!!!Option to use custom types. The Sponsor section can be now located in any custom post type
• Option to set Time Vulgard or Lifetime Sponsorship
• Ability to set the number of days for Time Vulgard sponsorship
• Ability to set and send email reminders to sponsors
• Ability to send Expired and Reminder emails
• Ability to create custom content for Expired and Reminder emails
• URL for cron job to send Expired and Reminder emails
• Set the amount of sponsors that will appear per article. This number will be the same for each article
• Set the amount of sponsors that will appear per article. This number will be the same for each article
• Set the sponsorship price you will receive
• Write down the terms and conditions for sponsorships on your articles and payments made to you
• Exclude any articles you don't want to be advertised or sponsored on
• Add a PayPal account to receive payments
• Enable captcha
• Enable email notifications for yourself and your sponsors
Setting Page
Backend Sponsor List



The sponsors, will see if they find your articles to be a good place for advertising their services. They will send the appropriate message and business logo they need, accept your terms and conditions and pay you via PayPal to have their products sponsored or advertised. You can review and accept their proposals while earning some valuable cash.
Sponsorship Form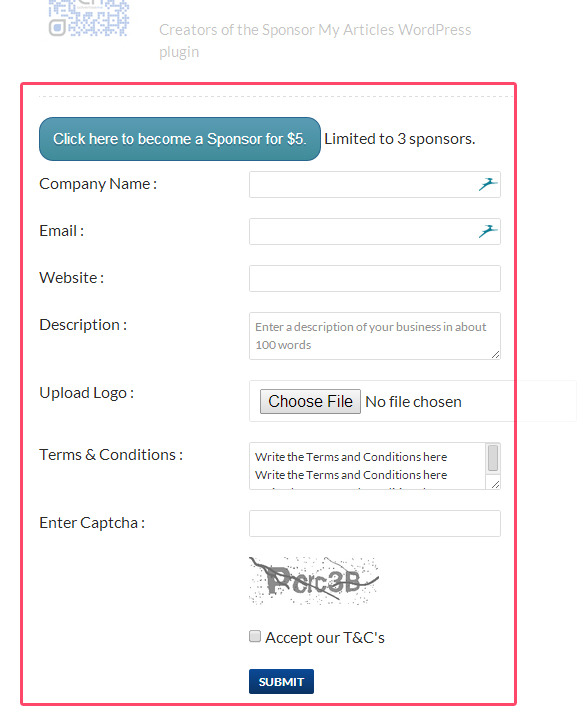 Sponsor Listing at the bottom of the article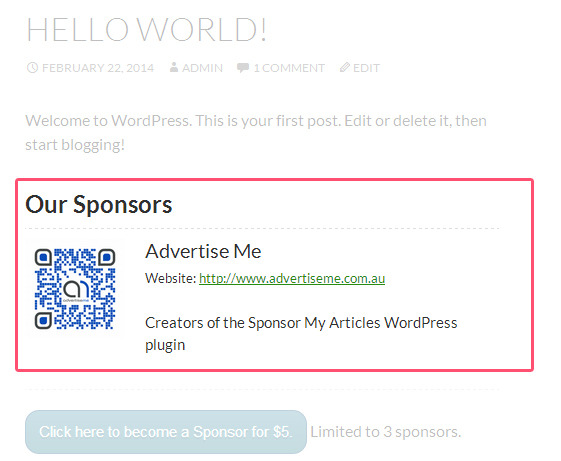 With the paid version, you get a list of available sponsors, full on tech support to guide you and captcha +email notifications. You also free updates and improvements! The paid version is yes paid, but highly affordable and way more beneficial and efficient than the free one. Get it now and start earning some extra cash easily!
We recommend you watch the Video to get an idea of what the plugin can do.
Video
Installation
The installation of this plugin is very easy and straight forward. honest follow these steps:
Once you have purchased the Sponsor My Articles Plugin, download the file to your computer
Login to your WordPress site and click on the Plugins button on the left hand side
Click on Add New
Click on Upload at the top
Click on Choose File and select the Sponsor My Articles file you downloaded in step 1.
Click on Install Now
Click on Activate and confirm that it's listed in the Plugins list.
Support
If you have any Support related questions then please submit a ticket on our Support Page here
Updates
10/01/2017 – ver 1.3
– NEW FEATURES: Option to use shortcodes, option to select location of the Sponsor section, option to display Sponsor section in custom post types
– Fixed a few bugs, tested and compatible with WordPress 4.7