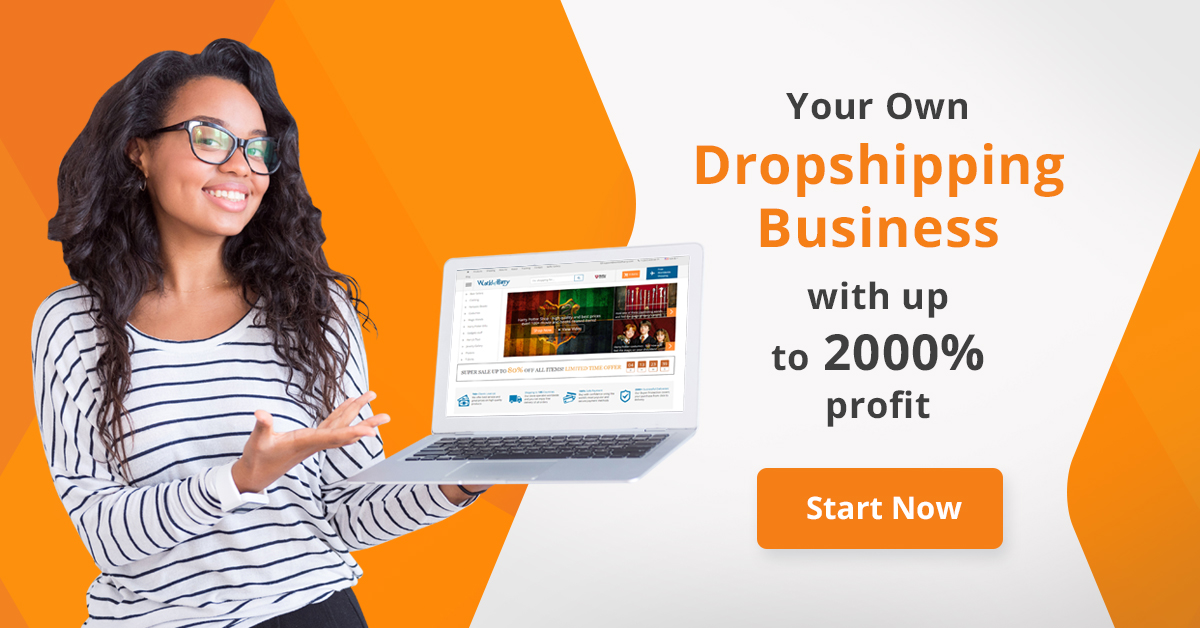 Compatible With OpenCart 2.3.x, 3.0.0.x, 3.0.1.x, 3.0.2.x, 3.0.3.x.
Multivendor Marketplace Compatibility
Maxshop is compatible with the plugin multi vendor from the author Purpletreesoft
GDPR Compatibility for OpenCart 3 version
Maxshop – Best Premium OpenCart Theme for Your Shopping Store
Maxshop is a new responsive OpenCart theme with clean, simple interface and lots of powerful features. It is ideal for any heavy online stores.
Maxshop is available in 9 different homepage layouts and 5 color variations that will benefit your customers from a pleasant and easy experience. Furthermore, the theme comes with all needed eCommerce features for building a professional online store such as: daily deals, quick view, mega menu, wishlist, product comparison…
Full Feature List
Compatible with OpenCart 2.1.x, 2.2.x, 2.3
Responsive layout for all devices
QuickView Pro
Countdown Popup
Quick Tool Module
OnePage Checkout
Hot Deals Module Ready
Livechat Messenger Module support
Latest Blog Support
One-Click import Data
Filter Shoby Pro
Search pro
Mega Menu support
Social Networks integration
Boxed and Wide layouts
Cloud zoom option for product Images
Multiple Language support
5 Preset Color Styles: Red (default), Blue, Green, Cyan and Orange
Fully integrated with Font Awesome Icon
Social Networks integration
CSS3 table-less design
Setup rows and columns
Display static blocks contain texts below menu items
Blog module included
Support multilingual and RTL layout
AJAX Add To Cart
AJAX Layered Navigation
Clean, modern design can be used for any type of website
Grid / List view

Allow to display your items in either list or grid view

Set Layout for each page

Easy define column left or column right for each page in admin panel.

Custom Slideshow
Tabs Category Slider
CMS block
New Products Slider
Hot Deal Products Slider
Bestseller Products Slider
Show second image on hover
Newsletter block
Related Slider
Brand Logo Slider
Cloudzoom and images slider
Product Quick View
Advanced Typography Options!

Use Google Fonts, Standard Fonts, or Upload Your Custom Font!

Wide & Boxed Layout Versions

Full control over site width; content area and sidebars
Back to top button

Graphics Used
SEO friendly
Optimized codebase
Compatible with IE10+, Firefox 4+, Netscape, Safari, Opera 9.5 and Chrome
Download PSD files worth $12 for Free
Note: All images are just used for preview purpose only and NOT included in the final purchase files.
Change Log
------------ Update: VERSION for OC 3 - 2.0.2: April-12-2019 ------------- 
[update]  file catalogcontrollerextensionmoduleso_megamenu.php

------------ Update: VERSION for OC 3 - 2.0.2 and  OC 2.3 - 1.9.2: Jan-28-2019 ------------- 
[Bugfix] Error warning on php 7 of Opencart 3

------------ VERSION - 2.0.2 For OC3: Updated on Aug-22-2018 ------------

[Update] Image lazyloader of products
[Bugfixs] So module setting cache = on not working

------------ VERSION - 2.0.1 For OC3: Updated on July-25-2018 ------------
[Bugfixs] Install Theme on OpenCart 3.0.2.0

------------ VERSION - 2.0.1 For OC3: Updated on June-22-2018 ------------
[Bugfixs] Header use code php in file .twig

------------ VERSION - 2.0.1 For OC3: Updated on June-14-2018 ------------
[Bugfixs] Error install theme not working

------------ VERSION - 2.0.1 For OC3: Updated on February-26-2018 ------------
[+] Updated the Marketplace plugin compatibility to OpenCart 3

------------ VERSION - 2.0.0 for OC3: Updated on December-05-2017 ------------
[+] Updated to OpenCart 3

------------ VERSION - 1.9.1: Updated on Oct-30-2017 ------------
[Fixbugs] Module SO Category Slider : Error undefined index display_feature

------------ VERSION - 1.9.0: Updated on July-20-2017 ------------
Fixed bugs:
1. Module SO Megamenu: edit Product special
2. Error When creating a new store
3. Shorten the boxes on the left sidebar or right sidebar like accordion style
4.[Module Newletter]
5. Show quickview for the big image then displaying carousel slider
6. Update social login v1.0.1
7. Update So_onepagecheckout_opencart.2.3.x-res_v1.0.3
8. Update SO Filter v2.1.2
9. Error mod Category slider, deal, extraslider: on mobile, it can not be checked " typelayout = empty ? " 
10. Error http fixed 
11. Edit link "mproduct" into "product" in admin/menu
12. PHP Notice:  Undefined index: type_layout in so basic new, extraslider, listing tab, so html : http://prntscr.com/g3s7sp

------------ VERSION - 1.9.0: Updated on July-20-2017 ------------
[+] Update module so social login
[+] Update Mobile layouts

------------ VERSION - 1.9.0: Release on July-13-2017 ------------
[Update]
1. Add module So Tools
2. Fixed the link Forgot Your Password
3. [THEME] Themeconfig is not good on Arabic
4, SO Page Builder: Permission error
5. Update so Filter shoppy
6. Special time in product page
7. Improve layout mobile
8. When clicking to checkout link or my account link (on homepage), then hovering, it is flickering always (this bug occur on cart)
9. On mobile layout, when click to product page, the first product image doesn't show

------------ VERSION - 1.8.0: Release on June-05-2017 ------------
[+] Update 3 mobile layouts

------------ VERSION - 1.7.0: Release on April-15-2017 ------------
[+] Update: So onepage checkout v1.0.1
[+] Fixed : Error: not able to add the html code for copyright
[+] Fixed : Error Simple blog when click to author link
[+] Fixed : [SO Theme Config] Click to compile css: error notification showing
[+] Fixed : Category lazy load: the image won't dislay without scrolling 
[+] Fixed : Error Popup So Social Login: There is the Forgot Password link

------------ VERSION - 1.6.0: Release on Mar-22-2017 ------------
[Updated]  OnePage Checkout 

------------ VERSION - 1.6.0: Release on Mar-22-2017 ------------
[+] Compatible with One Page Checkout

------------ VERSION - 1.6.0: Release on Mar-03-2017 ------------
[+] Fixed : Check fix code HTTP / Module so_listing_tab

------------ VERSION - 1.6.0: Release on Feb-22-2017 ------------
[+] Fixed: PHP Warning on PHP 7.0 version 

------------ VERSION - 1.6.0: Release on Feb-18-2017 ------------
[+] Added So Social Login module allowing to login via social networks
[+] Defined $countdown_title in soconfigcountdown.php
[+] Fixed: Tooltip text remain when click add to cart/wishlist/compare
[+] Fixed: Setting So Themeconfig -> Product Zoom = off
[+] Fixed: Setting So Themeconfig -> Custom css and js = enable
[+] Fixed: Check fix code HTTP / Module so_listing_tab
[+] Fixed: Price drag/drop error in SO Filter shop by module
[+] Updated: Show Google map in contact
[+] Fixed: Home 1 -> Button Login does not turn to Logout when logged in
[+] Fixed: Register error
[+] Fixed: Module SO Basic New Label (news, Sale)
[+] Fixed: Tool tip text issue

------------ VERSION - 1.5.0: Release on Dec-31-2016 ------------
[+] Upgraded this OpenCart store theme to be compatible with Opencart 2.3

------------ UPDATE-VERSION - 1.4.0: Release on Nov-7-2016 ------------
[+] Fixed bug on so_maxshop_quickstart_oc2200_v1.3.0 package when installing theme error
[+] Fixed bug: Warning error of module and theme when installing new language
[+] Fixed bug: so_filter_shop_by module meets getOptions error 

------------ UPDATE-VERSION - 1.2.3: Release on Sep-17-2016 ------------
[+] Fixed bug: Can't add to cart on the product detail

------------ VERSION - 1.3.0: Release on Sep-1-2016 ------------
[+] Added 02 homepage designs

------------ VERSION - 1.2.6 - (Opencart 2.2) Release on Aug-10-2016 ------------
[+] Fixed error when install sql layout 2,6 in quickstart package
[+] Removed unuseful folder

--------- VERSION - 1.2.5 - Update (Opencart 2.1): Release on Jul-22-2016 ---------
[+] Fixed error when running sample data of layout 1-2 on the customers' server

------------ VERSION - 1.2.5: Release on Jul-18-2016 ------------
[+] Fixed bug of Newsletter: There isn't any saved email after registering

------------ VERSION - 1.2.4 - Updated: Release on Jul-6-2016 ------------
[+] Removed OpenCart core in the template package

------------ VERSION - 1.2.4 - Updated: Release on Jul-4-2016 ------------
[+] Fixed bug on SO Super Categories module: Loading incorrect products in the selected category 

------------ VERSION - 1.2.4: Release on Jun-25-2016 ------------
[+] Upgraded this business theme to be compatible with Opencart 2.2
[+] Added SO Filter Product on Listing page
[+] Added Today deals block on Listing page
[+] Replaced slideshow by SO Slideshow module and added more effect for slideshow's text
[+] Replaced HTML module by HMTL content
[+] Added configuration options: sale label, new label, multiple images when hovering image
[+] Replaced default Newsletter module by Newsletter Popup module
[+] Added menu feature: Display the style of listing and detail product pages
[+] Changed the way to insert image by Pretext of Category Slide module (For layout 3 to layout 7)
[+] Updated keep menu on top function (For layout 3 to layout 7)
[+] Fixed bug: Loading incorrect data when moving tab on SO Super Category module 
[+] Fixed bug: When adding to cart on the product detail page, the quantity of item didn't change 

------------ VERSION - 1.2.3: Release on Apr-18-2016 ------------
[+] Fixed bug: Special offer page doesn't show the data

------------ VERSION - 1.2.2: Release on Apr-6-2016 ------------
[+] Enable you to change layout theme on the Quickstart package and install theme on the default Opencart theme

------------ VERSION - 1.2.1: Release on Mar-30-2016 ------------
[+] Added 5 homepage layouts for online shopping store

------------ VERSION - 1.2.0: Release on Mar-29-2016 ------------
[+] Updated soconfig_theme.xml file to fix incorrect display of module layout in the layout management 
[+] Fixed bug: Blank page on the server

------------ VERSION - 1.1.0: Release on Mar-23-2016 ------------
[+] Initial Release

Other versions
Here are some Top OpenCart Themes 2020
Tags
best ecommerce theme, best premium theme, bestselling opencart theme, best opencart theme for ecommerce, popular trending theme, best ecommerce opencart themes, interior theme, best furniture opencart theme, furniture theme for opencart, clean fashion store, electronics store, high-tech market, furniture shopping, download psd freely, marketplace unique layout skin, menu megamenu, mobile material design website, revolution slider, supermarket, grocery, super mega, top opencart theme, fashion store, cosmetic store, fashion shopping, haircare store
Connect with us