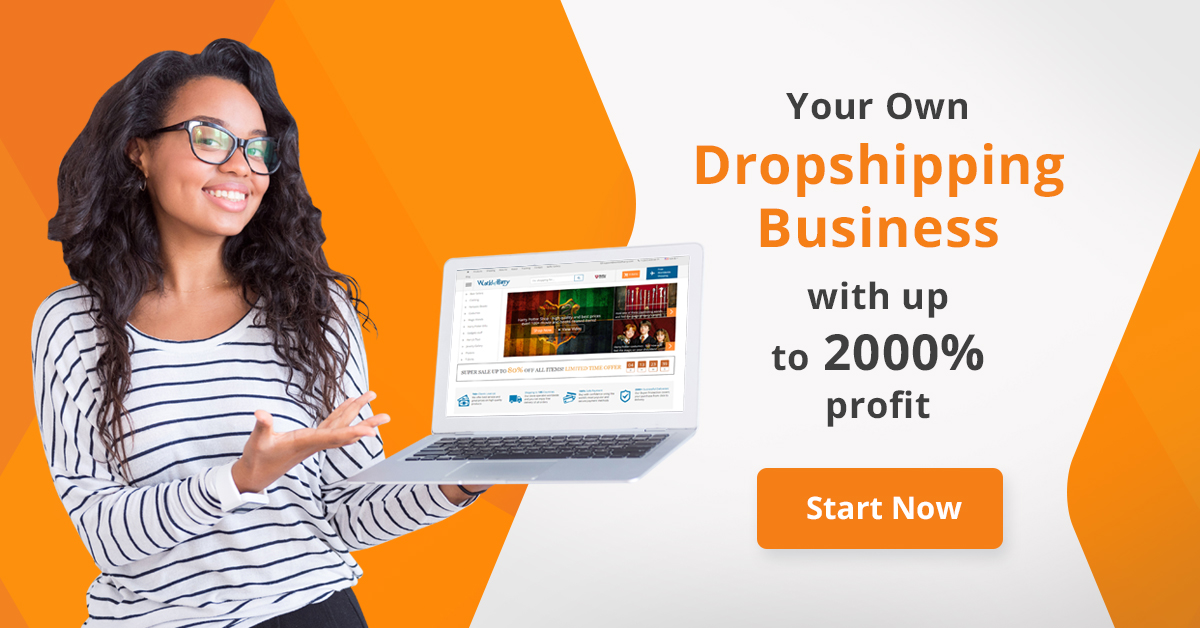 Details
One of the best way help your goods approach customer is through E-commerce. By using Template of Leo Theme, Leo Moonsun Multiple shop will bring your product to the world, Our templates are suitable with many types of product as food, mobi-phone, supplements or Christmas product…
A bright and classic background makes items in store stand-out and attractive to visitors. Wonderful products were neatly and subtly arranged.By the side of an active slideshow is space for promotions and attractive banners with hot trend or the newest collection which are absolutely customer's favorite part of shopping.
Moreover, applying slide effect on featured categories is a smart way to serve customers by their interest and also save some place for extra module – Blog. Besides social network, blog is also essential on linking customers and keeping them loyal to your shop. We lay out a column contained Text Block or Testimonials of customer help your shop increase the truth.
This great theme is powered with Leo Framework, one of the best Prestashop framework. It is responsive and supports both CSS3 and HTML5 that help to create refined web pages with semantic accuracy
Trendy Mega Menu, Theme Editor, One Step Add to Cart and more other powerful modules are also featured in Leo Theme to make sure users have everything they need to successful run an online store.
Template Features
This Template compatible with Prestashop 1.6.x
This Template is designed for desktop, all tablet and mobile devices
Colours Themes support (Blue, Red, Default…) and Multiple header style
Template support for Jquery Effects, css 3. Multiples modules suffix's build-in template for module styling.
Impressive built-in content style.
Supports multiple layout options, configured within from back-office.
Easy to add custom html module, special, new, home feature via Leo Manage Widget Module
Easy change color, template width via the Leo Theme Control Panel Module.
Support for native language file translation.
We translate template to 10 languages.
Fully compatible IE8+, Firefox 2+, Firefox 3, Flock 0.7+, Netscape, Safari, Opera 9.5, Chrome.
Video Leo Framework
Change log:
Version 1.6.1.6

****** File tpl ****
- shopping-cart-advanced.tpl
- discount.tpl
- modulesloyaltyviewstemplatesfrontloyalty.tpl
- modulesblockwishlistblockwishlist-extra.tpl
- modulesblockwishlistblockwishlist_button.tpl
- modulesblockwishlistblockwishlist.tpl
- modulesblockwishlistviewstemplatesfrontview.tpl
- modulesblockwishlistviewstemplatesfrontmywishlist.tpl
- modulesblockwishlistviewstemplatesfrontmanagewishlist.tpl

Version 1.6.1.5

**** File tpl ****
- header.tpl

**** File JS ****
- jsproduct.js
- jsstores.js
- jsmodulesblocklayeredblocklayered.js

Version 1.6.1.1
Version 1.6.1.0
Version 1.6.0.9

(+) Add new

Version 1.6.0.11
1) in root /themes/THEME_NAME/ folder

[add] .tpl file
(+) product-item-owl.tpl
(+) modules/leomanagewidgets/views/widgets/owl_carousel_config.tpl
(+) modules/leomanagewidgets/views/widgets/products_owl.tpl
(+) modules/leomanagewidgets/views/widgets/widget_advancetab_owl.tpl
(+) modules/leomanagewidgets/views/widgets/widget_carousel_owl.tpl
(+) modules/leomanagewidgets/views/widgets/widget_categoriestabs_owl.tpl
(+) modules/leomanagewidgets/views/widgets/widget_customercarousel_owl.tpl
(+) modules/leomanagewidgets/views/widgets/widget_producttabs_owl.tpl

[Modified] .tpl file
(#) authentication.tpl 
(#) breadcrumb.tpl
(#) category.tpl
(#) contact-form.tpl
(#) discount.tpl
(#) footer.tpl
(#) global.tpl
(#) header.tpl
(#) identity.tpl
(#) manufacturer-list.tpl
(#) order-address.tpl
(#) order-address-multishipping.tpl
(#) order-carrier.tpl
(#) order-detail.tpl
(#) order-opc-new-account.tpl
(#) order-payment.tpl
(#) order-steps.tpl
(#) pagination.tpl
(#) product.tpl
(#) search.tpl
(#) shopping-cart.tpl
(#) shopping-cart-product-line.tpl
(#) supplier-list.tpl

(#) modules/blockcart/blockcart.tpl
(#) modules/blockcategories/category-tree-branch.tpl
(#) modules/blocklayered/blocklayered.tpl
(#) modules/blocksearch/blocksearch.tpl
(#) modules/blocksearch/blocksearch-top.tpl
(#) modules/leobootstrapmenu/views/widgets/widget_product.tpl 
(#) modules/leobootstrapmenu/views/widgets/widget_products.tpl  

[Modified] .js file
(#) js/authentication.js
(#) js/cart-summary.js
(#) js/category.js
(#) js/global.js
(#) js/order-address.js
(#) js/order-opc.js
(#) js/product.js
(#) js/products-comparison.js
(#) js/modules/blockcart/ajax-cart.js
(#) js/modules/blocksearch/blocksearch.js

[Modified] .css file
(#) css/global.css

2) in root/modules/ folder

[add] file in leomanagewidgets module
(+) leomanagewidgets/assets/admin/jquery-validation-1.9.0
(+) leomanagewidgets/assets/admin/jquery-validation-1.9.0/chili.css
(+) leomanagewidgets/assets/admin/jquery-validation-1.9.0/cmxform.css
(+) leomanagewidgets/assets/admin/jquery-validation-1.9.0/cmxformTemplate.css
(+) leomanagewidgets/assets/admin/jquery-validation-1.9.0/core.css
(+) leomanagewidgets/assets/admin/jquery-validation-1.9.0/jquery.validate.js
(+) leomanagewidgets/assets/admin/jquery-validation-1.9.0/jquery.validate.min.js
(+) leomanagewidgets/assets/admin/jquery-validation-1.9.0/reset.css
(+) leomanagewidgets/assets/admin/jquery-validation-1.9.0/screen.css
(+) leomanagewidgets/assets/admin/jquery-validation-1.9.0/screen_1.css
(+) leomanagewidgets/assets/owl-carousel
(+) leomanagewidgets/assets/owl-carousel/AjaxLoader.gif
(+) leomanagewidgets/assets/owl-carousel/grabbing.png
(+) leomanagewidgets/assets/owl-carousel/owl.carousel.css
(+) leomanagewidgets/assets/owl-carousel/owl.carousel.js
(+) leomanagewidgets/assets/owl-carousel/owl.carousel.min.js
(+) leomanagewidgets/assets/owl-carousel/owl.theme.css
(+) leomanagewidgets/assets/owl-carousel/owl.transitions.css
(+) leomanagewidgets/classes/LeomanagewidgetsHelper.php
(+) leomanagewidgets/classes/LeomanagewidgetsOwlCarousel.php 
(+) leomanagewidgets/views/widgets/owl_carousel_config.tpl
(+) leomanagewidgets/views/widgets/products_owl.tpl
(+) leomanagewidgets/views/widgets/widget_advancetab_owl.tpl
(+) leomanagewidgets/views/widgets/widget_carousel_owl.tpl
(+) leomanagewidgets/views/widgets/widget_categoriestabs_owl.tpl
(+) leomanagewidgets/views/widgets/widget_customercarousel_owl.tpl
(+) leomanagewidgets/views/widgets/widget_manucarousel_owl.tpl
(+) leomanagewidgets/views/widgets/widget_producttabs_owl.tpl
(+) leomanagewidgets/views/widgets/widget_recentcarousel_owl.tpl
(+) leomanagewidgets/views/widgets/widget_specialproduct_owl.tpl 

[Modified] file in leomanagewidgets module
(#) leomanagewidgets/assets/admin/show.js
(#) leomanagewidgets/classes/widgetbase.php 
(#) leomanagewidgets/controllers/admin/AdminLeomanagewidgetsWidgets.php
(#) leomanagewidgets/leomanagewidgets.php
(#) leomanagewidgets/views/widgets/widget_customercarousel.tpl
(#) leomanagewidgets/views/widgets/widget_manucarousel.tpl

[Modified] file in leotempcp module
(#) leotempcp/classes/widget/advancetab.php
(#) leotempcp/classes/widget/carousel.php
(#) leotempcp/classes/widget/categoriestabs.php
(#) leotempcp/classes/widget/customercarousel.php
(#) leotempcp/classes/widget/manucarousel.php
(#) leotempcp/classes/widget/manufacture.php
(#) leotempcp/classes/widget/producttabs.php
(#) leotempcp/classes/widget/recentcarousel.php
(#) leotempcp/classes/widget/specialcarousel.php 
(#) leotempcp/controllers/admin/AdminLeotempcpWidgets.php
(#) leotempcp/leotempcp.php
(#) leotempcp/libs/DataSample.php

Version 1.6.0.14
1) in root /themes/THEME_NAME/ folder

[Modified] .tpl file
(#) authentication.tpl 
(#) category.tpl
(#) contact-form.tpl
(#) header.tpl
(#) identity.tpl
(#) maintenance.tpl
(#) manufacturer-list.tpl
(#) order-carrier.tpl
(#) order-detail.tpl
(#) order-opc-new-account.tpl
(#) order-payment.tpl
(#) order-steps.tpl
(#) product.tpl
(#) products-comparison.tpl
(#) product-sort.tpl
(#) shopping-cart.tpl
(#) shopping-cart-product-line.tpl
(#) supplier-list.tpl 

[Modified] .js file
(#) js/cart-summary.js
(#) js/contact-form.js
(#) js/global.js
(#) js/order-address.js
(#) js/product.js

(#) js/modules/blockcart/ajax-cart.js
(#) js/modules/blocksearch/blocklayered.js

[Modified] .css file
(#) css/global.css
(#) css/product.css