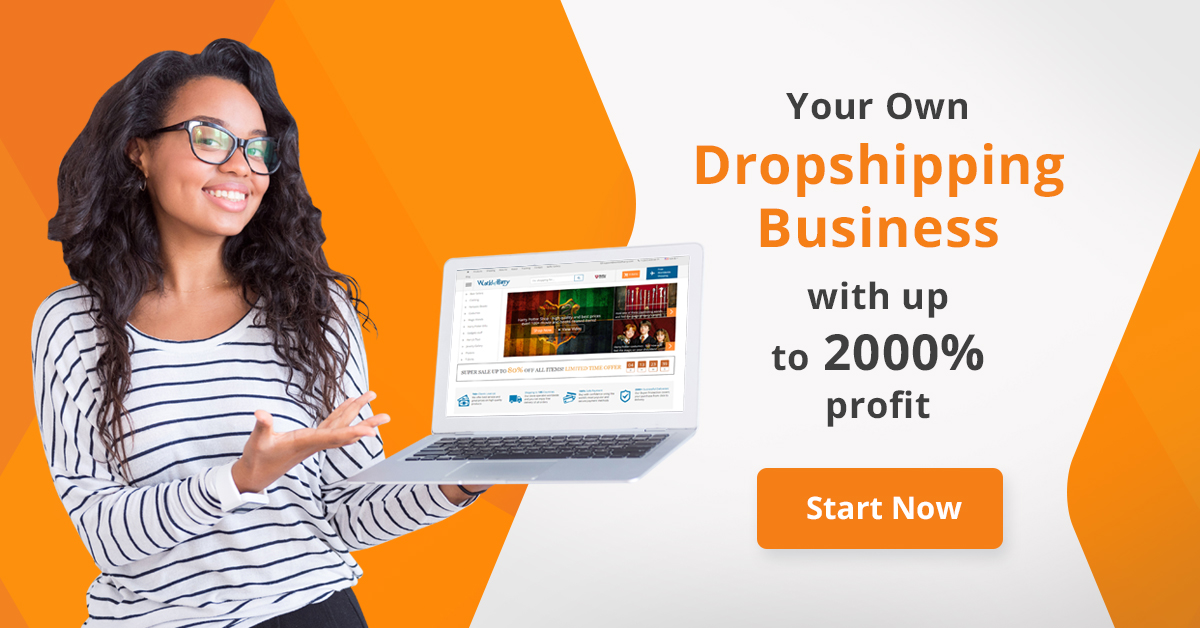 Did you ever want to add a specific content to all of your posts or pages? Yes? Me too! That's why I've created the Content After Posts Plugin for wordpress.
It allows you to add content after posts, pages or even custom post types. But even better: you can add content before the content and if you're using the new block editor (Gutenberg) you can add content anywhere in your posts! Because there are now placeholders available to you.
Furthermore, the Plugin (from version 2.1.x and up) can also display content on archive pages (if available by your theme).
The Plugin also allows you to control where exactly a specific content should appear. For example you can tell the Plugin so show it only for posts in a specific category, or multiple categories.
Scroll down to learn more!
Easily add content after posts in three steps:
Write content
Setup a ruleset and define where it should appear
Be happy!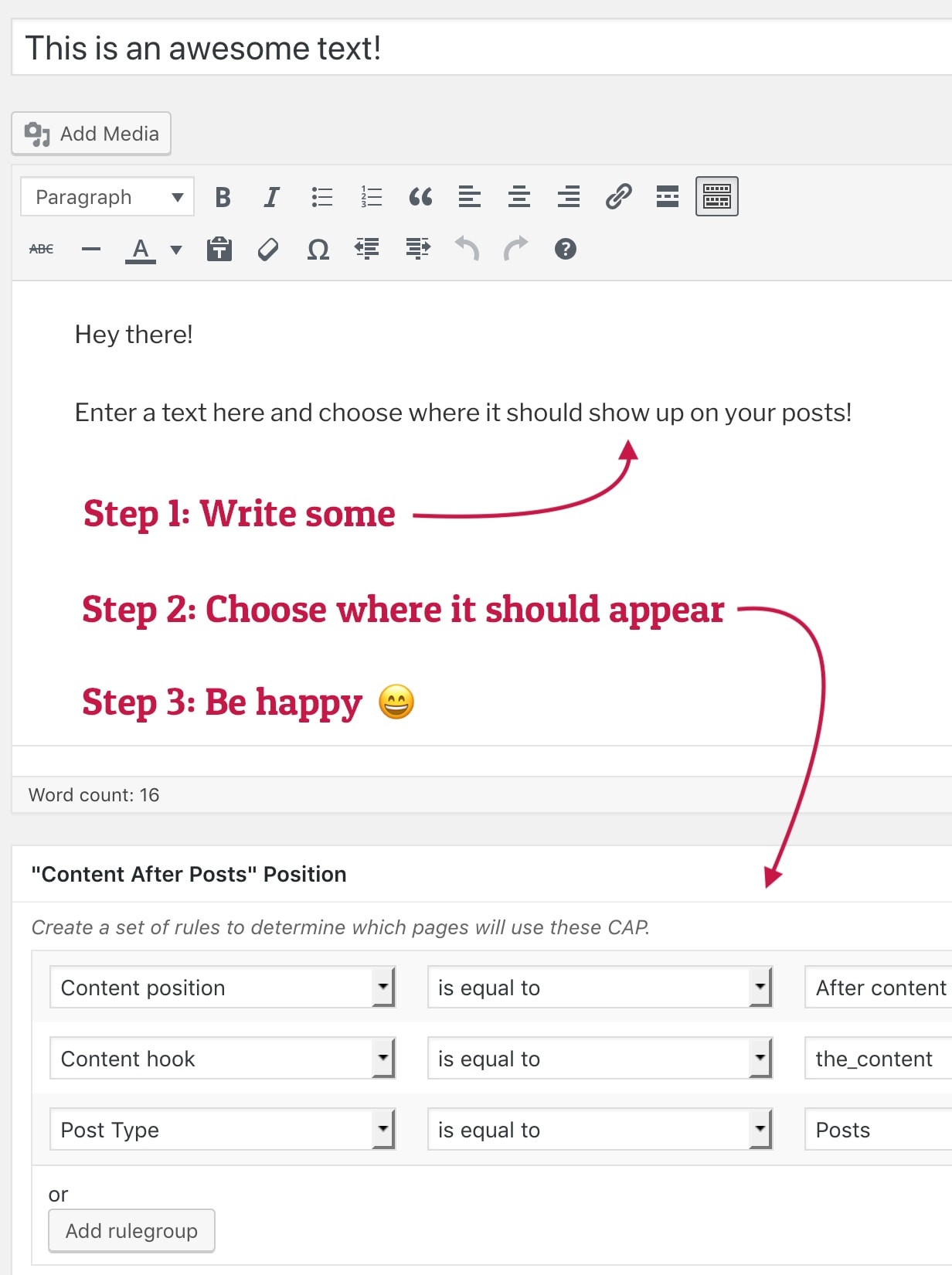 For the pros:
Define exactly where your content should appear by using this intuitive rule generator: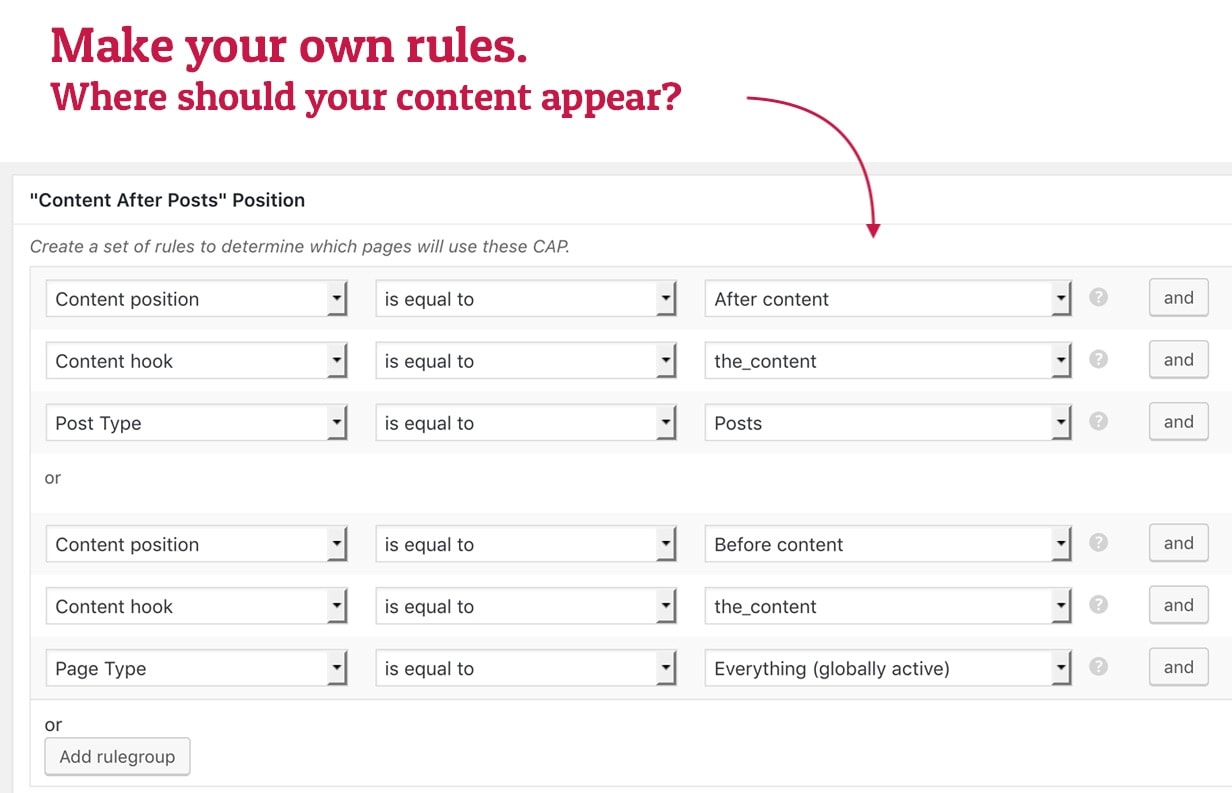 Possibilities are endless
Define exactly where and when your content should appear and what position it should have within a post, page or custom post type.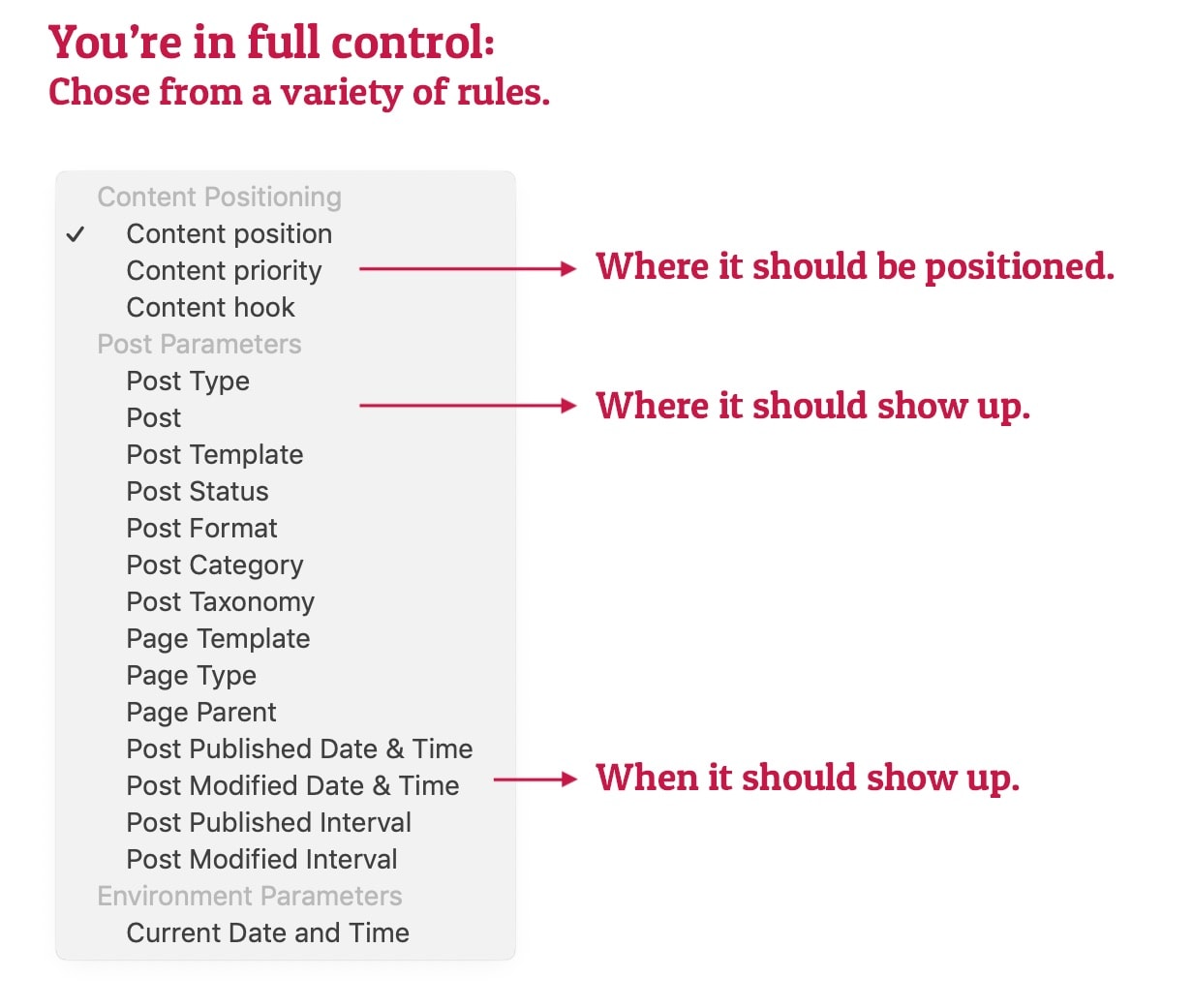 Yes, we covered this as well:
Some theme and/or plugins to not always use the the_content filter. That is the "function" wordpress uses to output the content. So what I did is to let you choose if you want to use this hook or just a different one! Eeeeeeeeesy!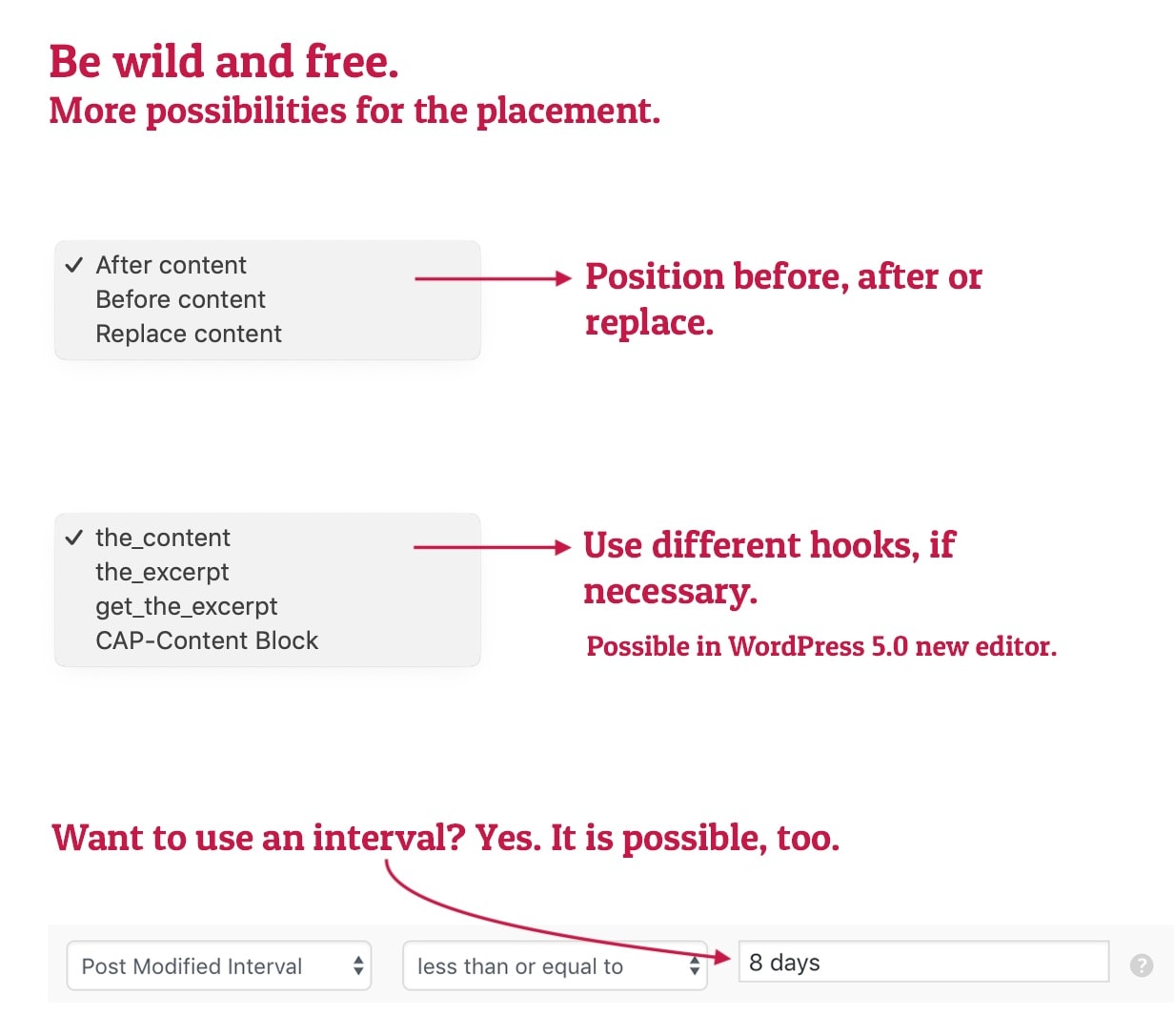 Since version 2.x the Plugin now has wordpress 5.0 and Gutenberg support. Gutenberg is the new block editor that comes shipped with WP 5. With that you have the option to add content right within any of your posts! How awesome is this?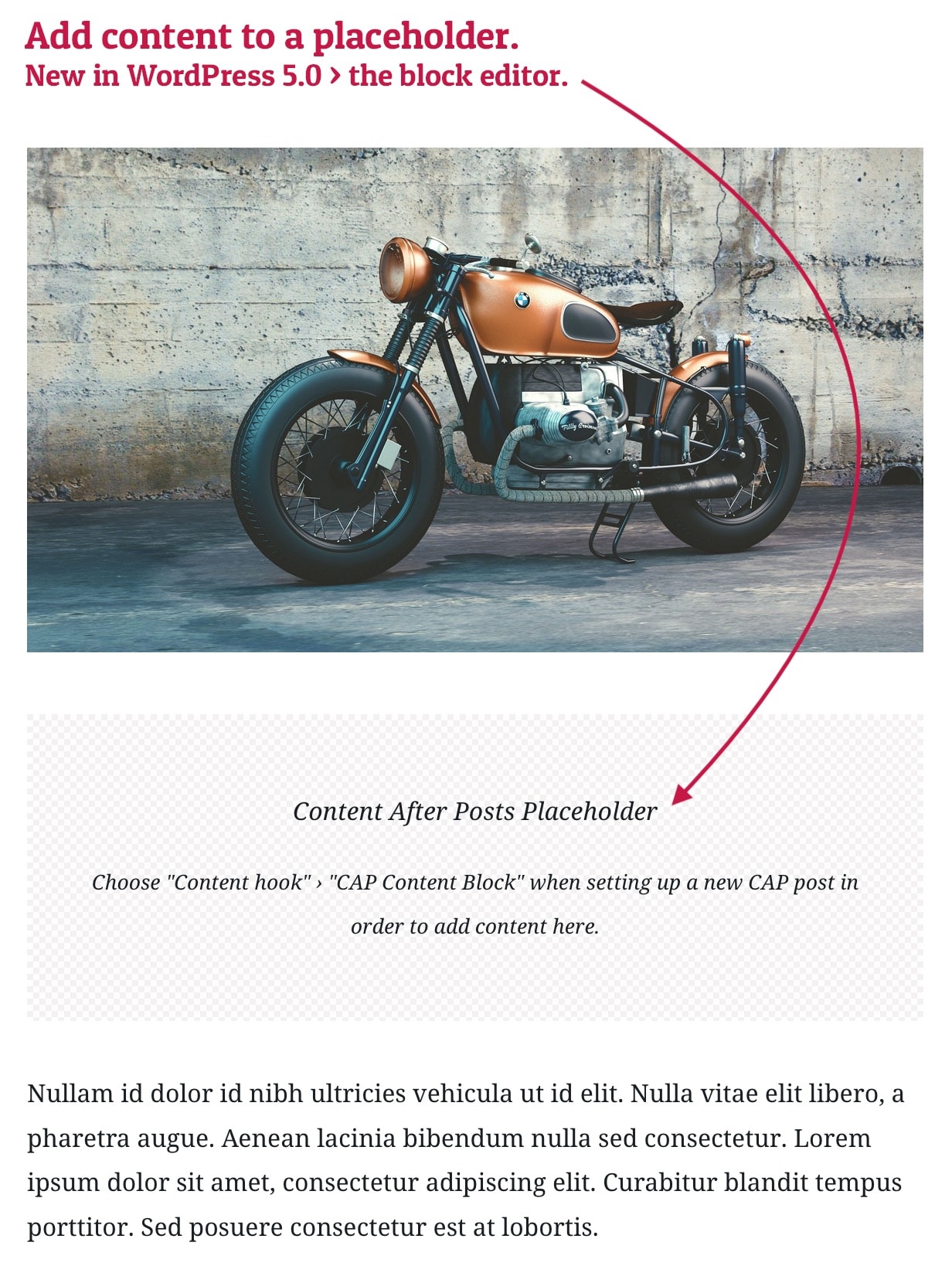 So what are the main benefits?
Support & Testimonials
Some quotes of our customers (this and other products):
Notes and Requirements
Version History
Palet to see new features in one of the next version?
Request a feature now